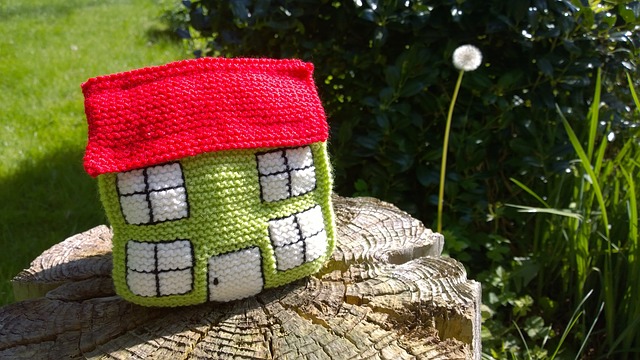 Housing continues to be one of the biggest household expenses that people have to pay, month in and month out. Unlike other costs, such as for clothing or even food, housing can't be discounted too heavily. So, when a homeowner starts to have trouble affording their mortgage payments, they may feel like they're going into a downward spiral of debt. There are several ways to keep your mortgage in good standing, even when you have money woes. Here are some of the steps that can be taken to stay up to date on your mortgage payments, regardless of your personal finances.
Compare Short-Term Options
When most people start having trouble paying their mortgage, things just kind of slowly sneak up on them. You might have a few extra expenses one month and find that you will be short on your mortgage payment by a couple hundred dollars as a result. Taking out a cash advance on a credit card will help you to meet the shortfall, but then you'll just pay high interest on what was a very short-term loan. Look into changing the due date for your mortgage payment if you are finding yourself constantly playing catch-up on your monthly debts. Also, take advantage of any grace days that you might have if you really get into a pinch.
Getting More Involved Mortgage Relief
Many times, when a household really starts to experience financial issues, major expenses will get even tougher to handle. You might fall behind on your mortgage payments, first just by a week or so. After the late charges and fees start getting tacked on, you simply might not have enough to make payments going forward. That is, unless you look into mortgage relief such as a forbearance or deferment. This is what you should do if you have trouble making your mortgage payments. Working with your mortgage company to get more involved relief will help you to keep your mortgage in good standing while you work out a better financial plan.
Refinancing and Equity
In many instances, there is a way to pay your mortgage without the money having to come from your bank account. Homeowners that have good credit ratings or a substantial amount of equity in their homes may be eligible to refinance. A mortgage refinance can cut down your monthly mortgage repayment and shorten the duration of your mortgage by reducing your interest rate overall. Mortgage refinancing can help to bring your mortgage up to date if you have been delinquent, which is another action that can be taken to help reduce fees and interest.
The reality is that the majority of homeowners don't currently have years' worth of money in their savings account in case they have a rainy day. Savings tends to get eaten up within a couple of months of hardship, which can be troublesome when you still have monthly mortgage payments to keep up with. Use these useful tips to stay current on your mortgage payments whenever you may encounter financial troubles.
About EasyFinance.com: ...