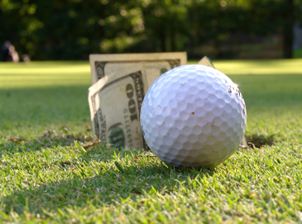 When debt is the first thing you can think of when you wake up, it is not a particularly positive start to your day. Life should definitely be more than that! However, if debt is piling up around you, that's probably what's weighing on your mind.
Oddly enough, it's possible to both have fun and save money at the same time - it's called "cheap thrills." Yeah, the word "cheap" has a lot of freight, doesn't it? Well, maintaining lower bills while enjoying life is a much lower weight to carry. Take advantage of as many cheap thrills as you can. After all, there's no truth to the statement that you can't have fun at all if you aren't paying for it. Cheap thrills can be just as exciting as more expensive ones, especially since you are most likely to get an unwanted thrill when the credit card bill arrives at the end of your billing cycle.
Choosing the Least Expensive Option Saves Money
No matter what type of activity you are considering, choosing the least expensive option is going to save you money while still allowing you to have some fun. For example, imagine you want to pick up a new hobby but can't choose between golf and bowling. Often called the rich man's sport, golf is more expensive in general than bowling. The cost of a new set of golf clubs can begin at $100, whereas you can use a bowling ball for free at the bowling alley. Plus, you can rent bowling shoes for less than $5.00, whereas a good pair of golf shoes can cost you several hundred dollars.
The strategy of choosing the least expensive option can be used with most of the leisure activities that you do, including eating out. Why choose the most expensive menu option if you can select one that costs less? While you may not enjoy the cheaper meal quite as much as the more expensive option, you may save yourself quite a few dollars while still enjoying a good meal.
Instead of buying the latest video game, search online for free games to play. Likewise, you can choose to wait several months until the video game is reduced in price or buy a used copy.
Guide to Free Seasonal Activities
When you want to spend less but still want to have a good time, looking for cheap alternatives can be a good idea. Most local newspapers (online and print) include a weekly listing of free or inexpensive functions that you can attend. Look through this listing each week and select one or two to enjoy for your leisure time.
School Plays, Sporting Events, and Concerts
Whether you have children of your own or not, attending a school play or concert provides an evening of entertainment at a fraction of the cost. Check the local newspaper for listings or visit the school's website for details on locations, times, and admission fees.
School Facilities for Recreational Fun
Public schools have opened up their facilities for public use. Instead of paying to attend an expensive gym, take advantage of free tennis and basketball courts at your local high school. In some school districts, you may also have access to a track or swimming pool. Of course, you can only use these facilities when they are not in use by the student population or during school hours.
Have Movie Night at Home with Friends
While it is nice to attend a movie flick the first week that it comes out, it can also get quite expensive, especially if you are paying for a family of four. Between the tickets and the concession stand, you can wind up paying close to one hundred dollars. Instead, plan a movie night with friends and family at home. Ask everyone to bring a snack or beverage to share and watch a rental movie on TV. To save even more, select a free rental from the library.
Community Facilities and Attractions
Many communities offer access to free swimming pools, libraries, parks, and seasonal events. If your community offers free admission to the local pool, take advantage of it and save on the gym fees. Take advantage of the library and save lots of money each month with free DVD and music CD rentals. You can also save money when you borrow a book instead of purchasing it. The park opens the door to a wide variety of outdoor activities including jogging, biking, hiking, picnicking, boating, and horseback riding. While the first four of these are free, fees do exist for boating and horseback riding. Free seasonal events may include outdoor concerts, parades, and pageants. Try at least one of these events before deciding that it isn't something that you might enjoy.
Create a Free Club
If you like to get out and do things but want to save money, you can create a club for any number of activities. Consider cards, chess, board games, or checkers for the basis of your club. Advertise it for free on a local community bulletin board. Set up a rotational meeting place at each member's home and avoid the need to rent a place to get together. Another idea for a club is the "roving potluck dinner."
Last Minute Deals and Specials
For those individuals who love to travel to different destinations, shopping online for last minute deals can deliver quite a few cheap thrills your way. You can access a number of different websites providing information on last minute deals on hotels, flights, or hotels/flights with a simple generic search. If you aren't particular with your destination, you'll have lots of opportunities to snag a cheap rate for a great deal. If you are limited in the locations that you are willing to travel, you may have to exhibit some patience before you find the perfect trip to meet your needs. This strategy is a great way to plan a vacation on a budget.
Random Ideas for Cheap Thrills That Save You Money
If you want to have some fun, talk to your grandparents or people in that age bracket and ask them what they used to do for fun. Most likely you will hear things like "we rode bikes, told stories, sang together, read poetry, and played tag".