This post was written by a EasyFinance.com Community member. The views expressed below may not reflect the views of EasyFinance.com.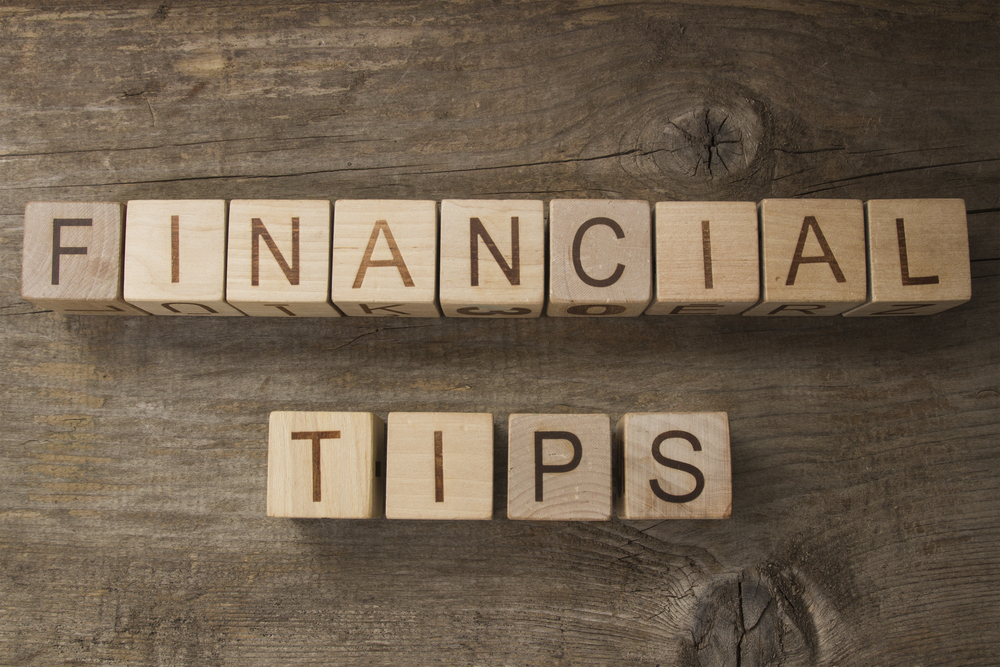 Freelance writers face various financial challenges that stem from the specific of the career. Some months come with steady revenue due to the big number of clients while others result in limited gains. Because of these specifics, freelancers need to focus on financial accountability and long-term planning.
There are dozens of useful resources for writers out there that can be used to build a successful career. As far as financial accountability goes, the following tips can come in handy.
Freelance Writers and Taxes
Just like all other professionals, freelance writers have to pay taxes. A consultation with a tax consultant in advance is a great idea because it's possible to save some money.
Certain business expenses are tax-deductible like advertising and technical supplies (a laptop, software purchases, etc.). A home office tax deduction is also a viable option when it comes to bringing down the tax liability.
All freelancers need to be very diligent in terms of maintaining records through the year. Categorizing businesses expenses will prove to be very beneficial once the tax season arrives. A tax professional will address all of these essentials and pinpoint ways to save money on taxes that most writers who have an independent career will be unaware of.
Late Payments: The Curse of All Freelancers
Communicating with clients can get to be very challenging, especially when late payments have to be addressed.
While most clients will understand the importance of timely payments, some will refuse to cooperate. Others will refuse to pay altogether. It's very important to keep track of payments and have a schedule. A calendar app and a good invoicing solution are both essential for freelance writers (regardless of the number of clients you have!).
A good invoicing app will let you categorize the invoices into those that have been paid and the ones you're still expecting a transaction on. It's also a good idea to set reminders and get in touch with clients who are becoming habitually slow in making the fund transfer.
To reduce the risk of going through such unpleasant communication, make sure that financial aspects of the interaction are discussed with the client in advance. It's also wise to get advance payments before the work begins. A client that transfers a portion of the funds in advance is also likely to do a timely payment once the project has been finalized.
Keep Personal and Professional Finances Separate
This is the most important rule for all entrepreneurs and people who are interested in building a successful freelance career.
Keeping personal and business funds separate will be challenging at times. The moment you run into some trouble and you need emergency money, you will be likely to tap into the fund that's supposed to help your career grow. That's a massive mistake.
The money you earn from your freelance writing work will typically end up in your personal bank account. This is why you may find it difficult to draw a line of separation. Still, you have to come up with a personal budget. Know how much money you need to spend every single month. This is the budget you're entitled to. If you go overboard every single month, you jeopardize your career. Bookkeeping will also become incredibly difficult and it's possible to make a serious miscalculation in the end of the year when doing your financial reports.
Be Realistic
Building a freelance writing career isn't always an easy task. In the beginning, many writers find themselves incapable of earning enough to cover all of their needs.
Be realistic when it comes to your expectations. Having a creative career that you enjoy is certainly a goal worth pursuing. If it's not allowing you to pay all bills, however, you may have to look for an additional money-making option. Additionally you can write reviews for open reviews website and earn cash prizes.
For some people, freelance writing is a part-time occupation. They have another (less fun and creative gig) that pays regularly and that ensures stability. If you can't turn writing in a full-time occupation, this is a nice way to balance things out.
Plan for the moments when you have enough money and the ones during which you are not going to earn (you will have such moments, no matter how good you are). If you have a back-up plan, you will be more comfortable and more confident focusing on your writing career.
Getting started can be confusing, which is why you should get in the habit of tracking everything right from the start. Track personal expenses. Track the money you invest in your career (building a website, printing business cards, advertising, internet, telephone bills, etc.). Track the monthly revenue you generate and the fluctuations from one month to the next. By doing such thorough analysis, you will know where your career is going and whether you will need to change anything for long-term success.
About Laura Buckler: As a freelancer writer, Laura Buckler contributes greatly to the writing community. Her approach in life is simple: anybody can get anywhere as long as they desire to. She helps people stay motivated and confident. Follow Laura on twitter.