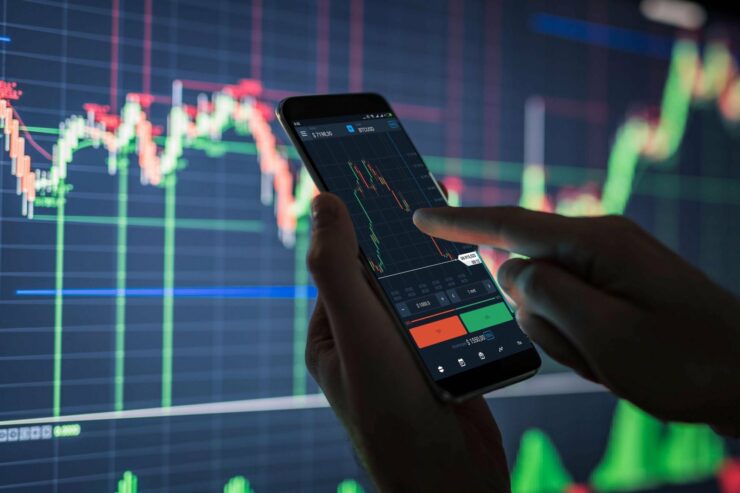 Technology has changed virtually every aspect of our lives, and that includes stock trading. Until recently, the only way to buy and sell any stock was to use a broker, but that meant you had to pay a lot in commissions. Online brokerages now allow you to trade from home with little or no commission fees.
How Does Online Trading Work?
image via Flickr by Free For Commercial Use (FFC)
Online trading works in a similar way to traditional trading, with technology making everything faster and easier for everyone involved. When you place your order online, the brokerage you're using automatically connects to all of the markets that sell the stock you want. After the system matches your order with the best available price, a confirmation is sent to both parties' brokers, with both the order and the transaction price also being reported to regulatory bodies. Both the trading and verification processes are fully automatic, so the transaction will be completed in seconds.
What Are Some of the Trading Sites Available?
The first step on your journey in online trading is researching trading websites to find the right one for you. Some of the best are:
Robinhood: It's one of the best websites for beginners, with an app that's very straightforward and easy to use. It's also a great tool for those who want to get into stock investing without spending a lot of money since there's no minimum deposit required and all stock trades are commission-free. The downside is that it does not provide any market research tools to help users make their decisions, so you would have to do your research elsewhere before committing to an investment.
Fidelity: If you're looking for a website that's both easy to use and also offers plenty of research tools, this may be the right choice for you. It also eliminated equity and base commissions last year, making it attractive for active traders.
Interactive Brokers: This is one of the best available platforms for advanced traders. It has a wide variety of tools to help the experienced investor and also allows equities, futures, and options trading from all over the world, making it easy to buy and sell at any time of day.
Pros and Cons of Online Trading
The main advantages of online trading are pretty obvious and easy to see: Online transactions are faster and cheaper and allow trading opportunities 24/7. You also get the most up-to-date information when you trade online. However, the downside of not having to go through a real broker is that an inexperienced investor risks losing a lot of money if they make bad decisions. This is why it's strongly recommended that you research the best practices and strategies before going into online trading.
Just like most other things that have transitioned to the internet, online trading is faster, less expensive, and easier to use than traditional trading. Now that you know the basics of how it operates, it's simply a matter of choosing the right trading site.
About EasyFinance.com: ...